Simon Ruff
Whisky enthustiast, concepter and PR consultant at Idea Distillers
Telephone: +49 30 95 999 85-12
Email: c.ruff@idea-distillers.de
"At Idea Distillers I combine my passion and my profession: my fascination with whisky culture merges with expertise in communication."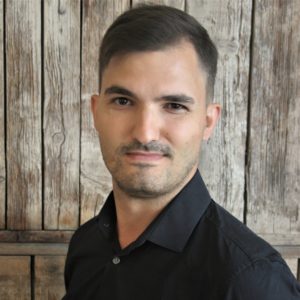 A BLEND OF DIVERSE PERSPECTIVES

Idea and image, topic and tonality, personality and story: Simon Ruff's passion is bringing together various perspectives to connect things – and thus to break out of the familiar walls of thought. For him, creativity is just that: exploring surprising connections for developing powerful ideas and added value for brands.
Simon's favourite discipline is precisely this "blending" of communication levels: from social media consulting and content creation to developing thoughtful channel strategies together with his clients. As a texter and social media expert, he brings things to the fore and enthuses over good stories – beyond the boundaries of channels and formats. Thanks to many years of experience working with a digital agency, NGO and in policy development, he has the creative tools and necessary sensitivity for transforming communicative "raw brand" into a mature narrative that appeals to the target group.
Empathy, mutual trust and a personal connection with his clients and partners are indispensible tools in his kit: in spirited content, social media and story-telling workshops, Simon helps brand managers and communications officers go one step further in confidently telling their own story and successfully disseminating it thereafter. Simon shares his own "whisky journey" and passion for fine spirits via his Instagram account SINGLEMALZ that now boasts more than 3000 followers.
Education and expertise
Texter, conceptor & social media consultant in Berlin
Consulting expertise in digital content, story-telling and social media as a senior content editor
Several years of agency experience with a focus on digital communication – for customers ranging from listed corporations to federal ministries
Whisky enthusiast and the face behind SINGLEMALZ, an Instagram tasting book all about whisky
Freelance writer specialising in the topic of whisky and whisky culture
Master Degree in political sciences in Marburg and Bonn