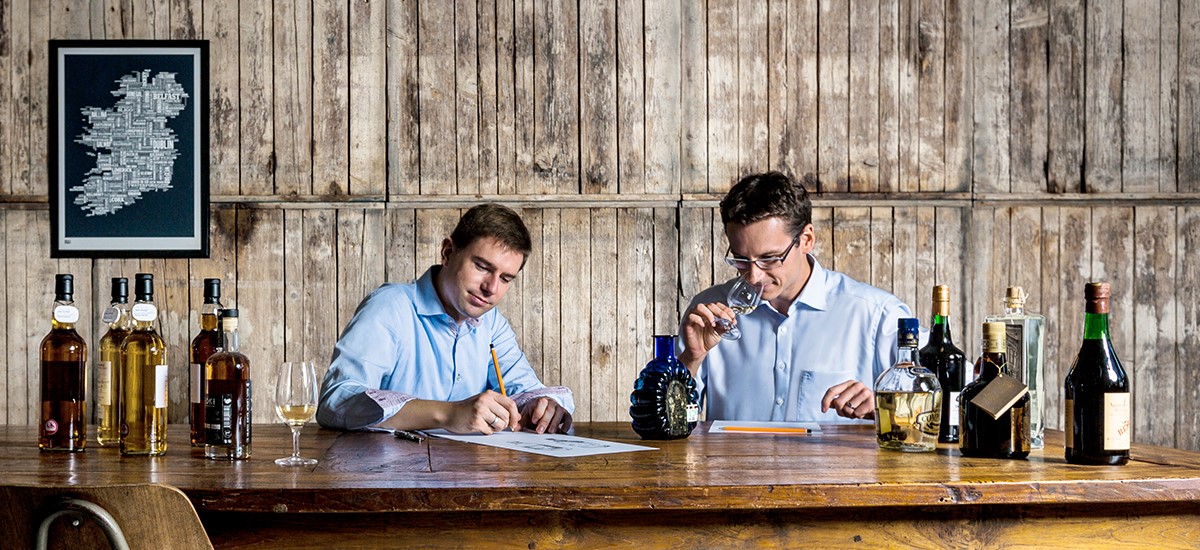 MASTER DISTILLERS OF YOUR IDEAS
Behind every distillation, there's a recipe and experience – but also a secret. The unique culture of master distillers has intrigued us for years. That's why we're happy to let it inspire our work, namely the crafting of words, stories and ideas for our clients.  This entails allowing these words, stories and ideas to germinate and evolve. Then we again think everything through before, in the end, we get to the distilling process. The result is a very special message that we can communicate to the market on behalf of our clients.
Unusual notes of lemongrass in a new grappa fascinate us in same measure as the uncommon assortment of a rum importer. Or the rediscovery of a vintage gin brand. What really quickens our hearts is when we can incorporate other culinary or cultural aspects into the message we hone.
Or when we can pioneer new paths for our clients in terms of drafting copy, the development of graphics and online media or organizing events. We burn for this kind of spirited interaction with fine spirits!
For the execution phase one needs – apart from hard work – also an acute sense for the right blend. And patience, of course, along with and unerring instinct for just the right moment. Nothing less than this will result in the coveted high quality and extraordinary aromas. The very same applies to turning special ideas into a marketing message that stands out.
We work with market-oriented standards, use well-established routines and lend our projects the necessary speed. The result: Successes that delights our clients.